Eventi Wedding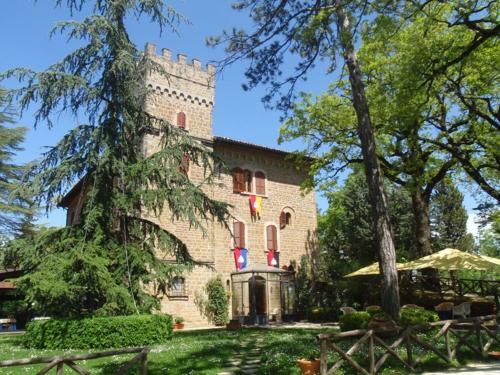 Splendid Castle in the countryside restored in the Medieval style built at the end of the 18th century, positioned on a gentle hill of the Euganean countryside, it was one of the strongholds of the city of Gubbio.

The beautiful rooms with armor shields and frescoes depicting the old battles, the imposing structure with gazebos for the external areas, the charming driveway and the magnificent surrounding park, make it the ideal solution for prestigious events such as a wedding reception or a gala dinner.

The Castle can also be rented in its entirety for exclusive stays, with accommodation in the Kings' RE, and visit all the services of the structure as 2 swimming pools and walk in the park and much more.